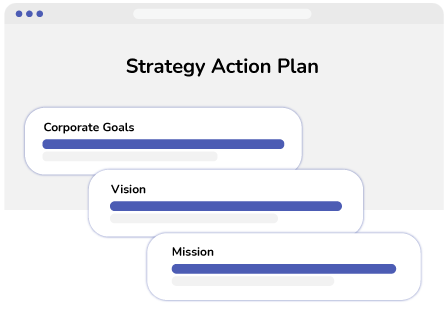 Action on strategic planning
Every organization has its own Vision & Mission and may even have a SWOT analysis between its own company and its competitors.
DoerBlueprint encourage you to add in your company's specifics by using the Company Planning feature, where everyone is continually reminded of the company's top target.
As a matter of fact, the SWOT analysis that we provide can also be used for the employees from various departments who can only be accessed by their respective managers.
With DoerHRM SWOT analysis, you can: